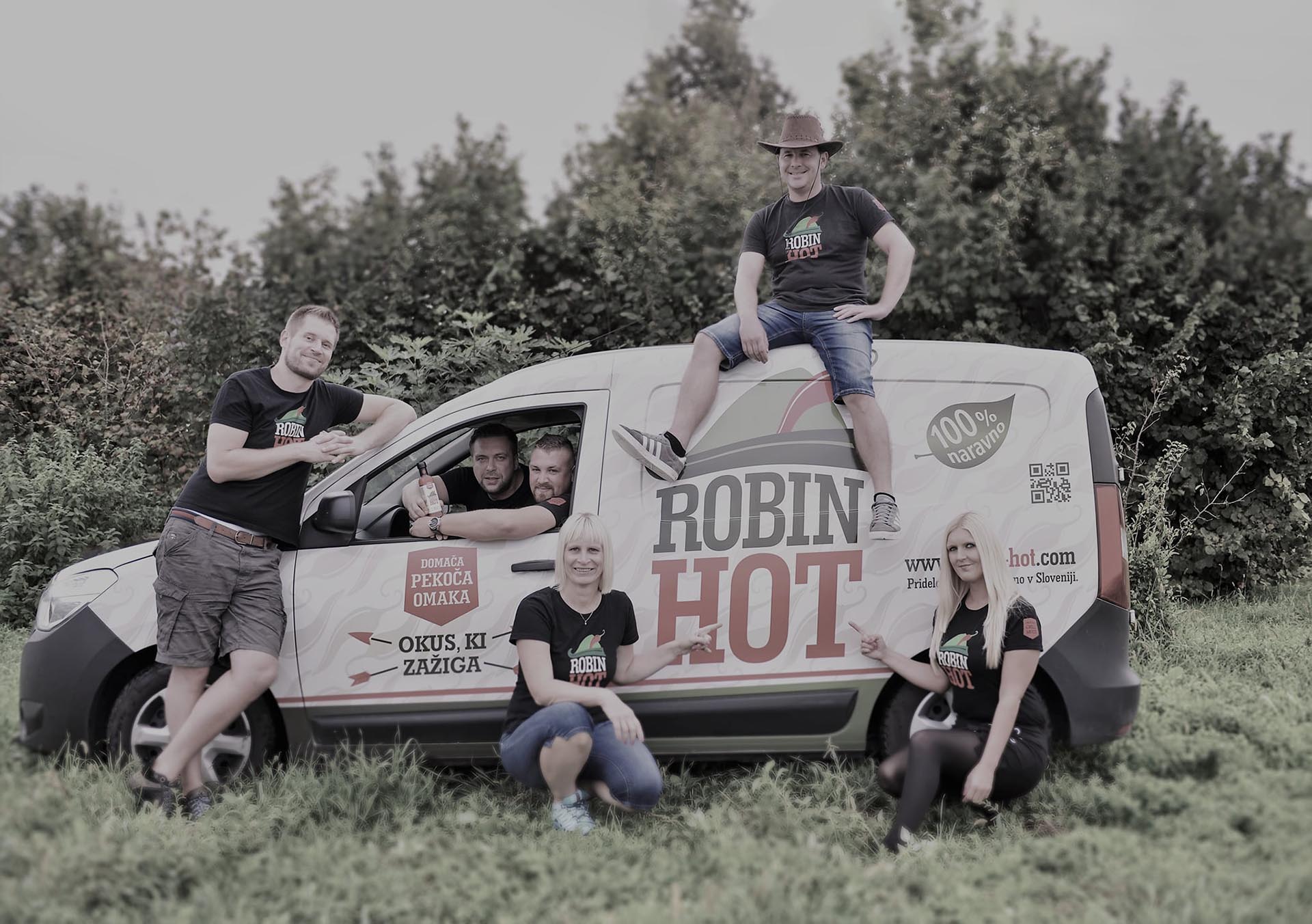 About us
The story of the hot sauce began on the Jarkovič Farm, where today the third generation fosters a genuine passion for nature's treasures. Out of love of authentic, natural ingredients and bold flavours, we came up with an idea to provide fans of all things spicy with products made to our unique home recipes from ingredients grown in our own fields. After years of eagerly developing and perfecting the unique recipe for the homemade hot sauce, today we delight spicy eaters with our all-natural, homemade and locally grown hot sauce marketed under the proprietary Robin Hot brand.
Our guiding principle is to stay committed to high-quality, all-natural production. We seek to supply competitively priced top-quality products to individual consumers and to providers of hospitality and catering services. Our aim is to become a leading producer of hot sauces in these two segments across Europe, and we are also looking to build our presence in the rest of the world.
The story of Robin Hot is inspired by pure love and dedication. To lead satisfactory lives, we all need a caring society. Being 100% natural, Robin Hot cares a lot about helping to resolve the problems of modern society.